Iceland Advice offers three types of accommodation, allowing you to choose accommodation according to your budget and wishes to experience Iceland to the fullest.
Have a look at the accommodations below and let us know which type suits you best.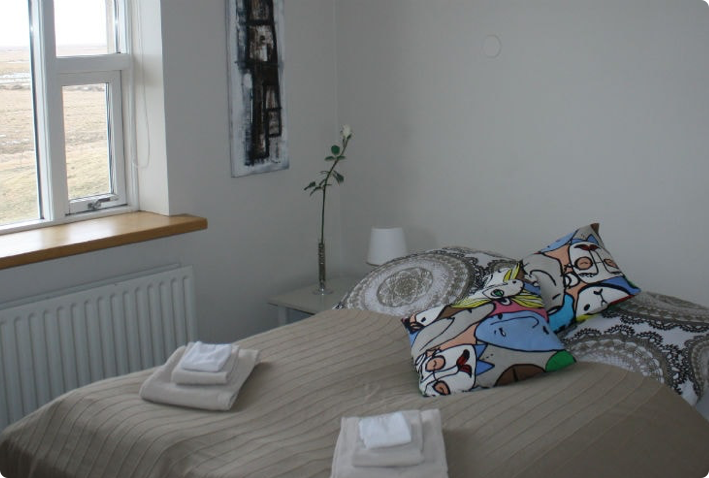 Affordable
Affordable accommodation includes shared facilities (or in some cases private) in country hotels, hostels or guesthouses. All affordable accommodations offer clean rooms, light breakfast and some might even have a washbasin in the rooms.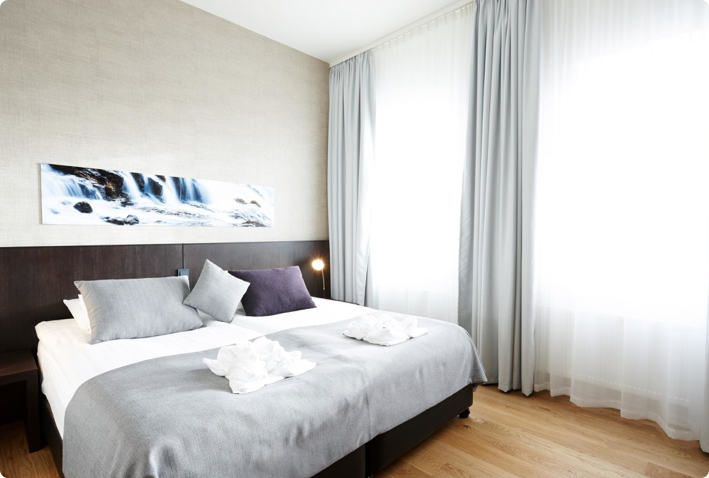 Standard
Standard accommodation includes private facilities (WC, shower/bath) in 2-3 star hotels or well-appointed guesthouses. All standard accommodation offer clean rooms, good breakfast and possibility for dinner option at the accommodation (please pre-book the meal a few hours ahead of time).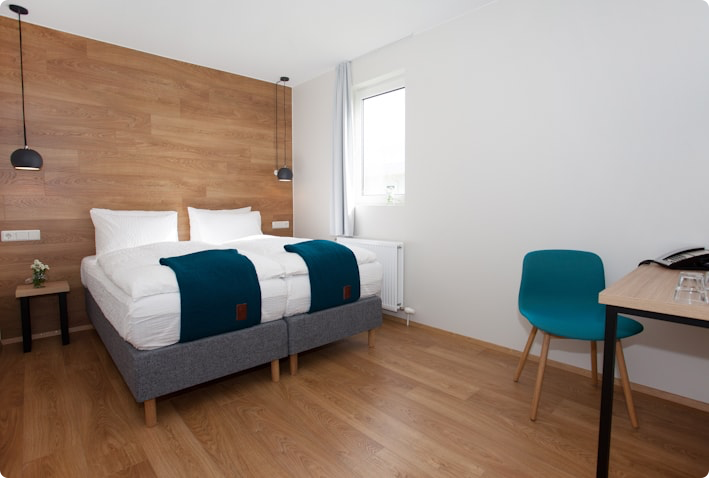 Quality
Quality accommodation includes private facilities (WC, shower/bath) in 4-star or best available hotel in the area. All quality accommodation offer clean rooms, towels, breakfast buffet with multiple choices and a restaurant at the hotel. It is possible to upgrade the rooms to superior or deluxe upon request.
Room arrangements:
Please note that at most of the Icelandic hotel's double rooms are twin rooms with single beds pushed together. In this way, the hotels/guesthouses can offer couples or friends traveling together the option choose their sleeping arrangement in order to enjoy the stay.
Triple rooms are offered in most of the hotels/guesthouses and usually include double/twin room with an extra bed.
The rooming arrangements vary from one hotel to another.
Please provide with your rooming combination upon booking.
Children
Children 0-2 years old: at the most hotels stay free of charge

Children 2-11 years old: pay half of the price or according to hotels terms. The same applies to breakfast.

Children 12 years and older pay full price as adults.
Please note that children's accommodation consists of an extra bed/mattress on the floor.